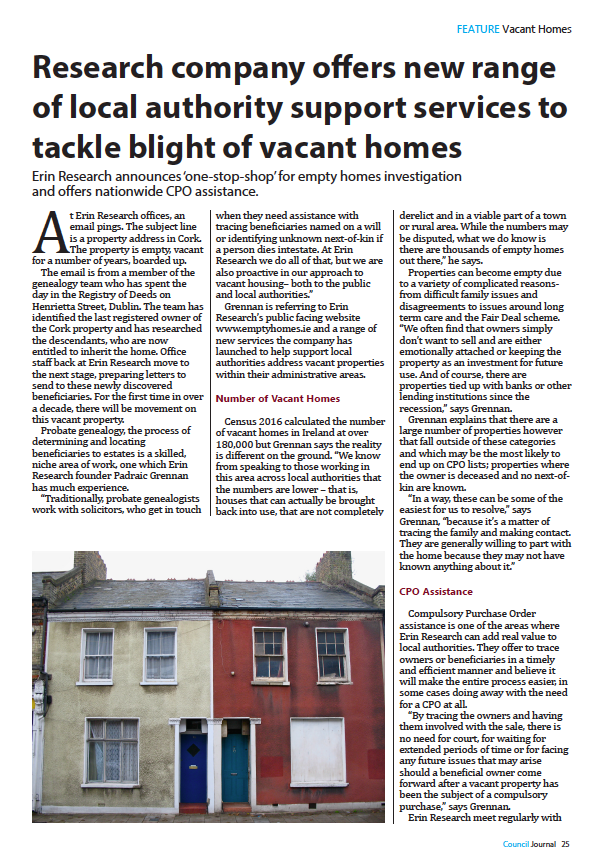 Council Review speaks to Padraic Grennan speaks about the probate genealogy research services being provided to local authorities across Ireland.
Establishing ownership of vacant homes can be a complicated issue for council housing staff. In many cases, extensive genealogy research is required to identify and trace that person or their next-of-kin.
This probate genealogy service is particularly useful to vacant homes officers. As part of the Compulsory Purchase Order process, owners can be identified and located at an early stage. This eliminates any complications at a later date should a property be acquired.
Erin Research has extended its probate genealogy service offering to assist councils in this regard.