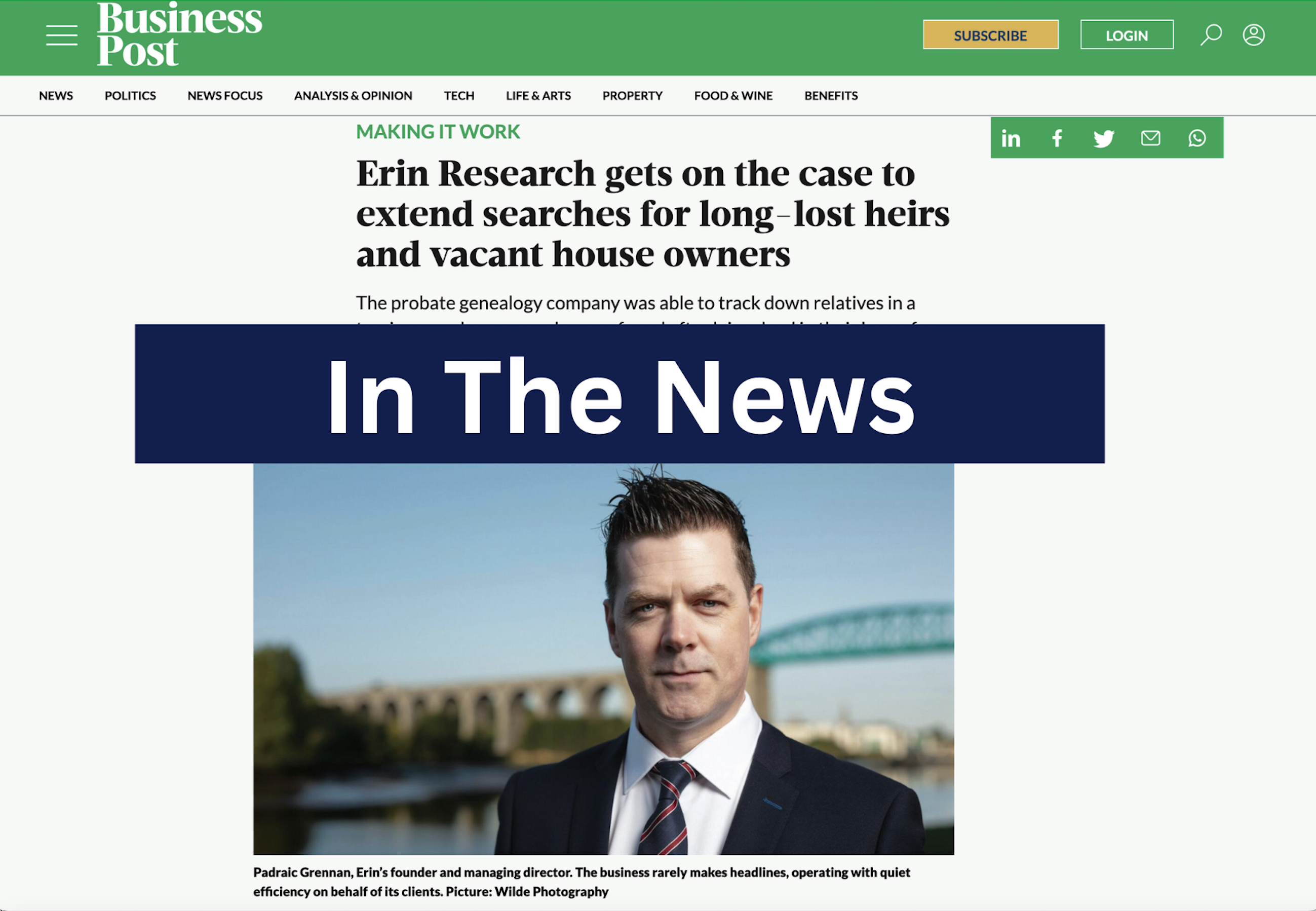 Erin Research features in the Business Post
Erin Research featured in the Business Post recently to highlight research conducted in tracing the unknown next of kin of an elderly couple that passed away during the pandemic.
The remains of Nicholas and Hilary Smith were discovered in their home in Co. Tipperary after what is believed to have been a period of approximately 18 months since their respective deaths.
Despite appeals by An Garda Siochána and Interpol for the next of kin to come forward, no relatives could be located.
Erin Research carried out extensive research and were successful in locating the next of kin of both Nicholas and Hilary Smith.
For further details of the Business Post Article, please click the link below;