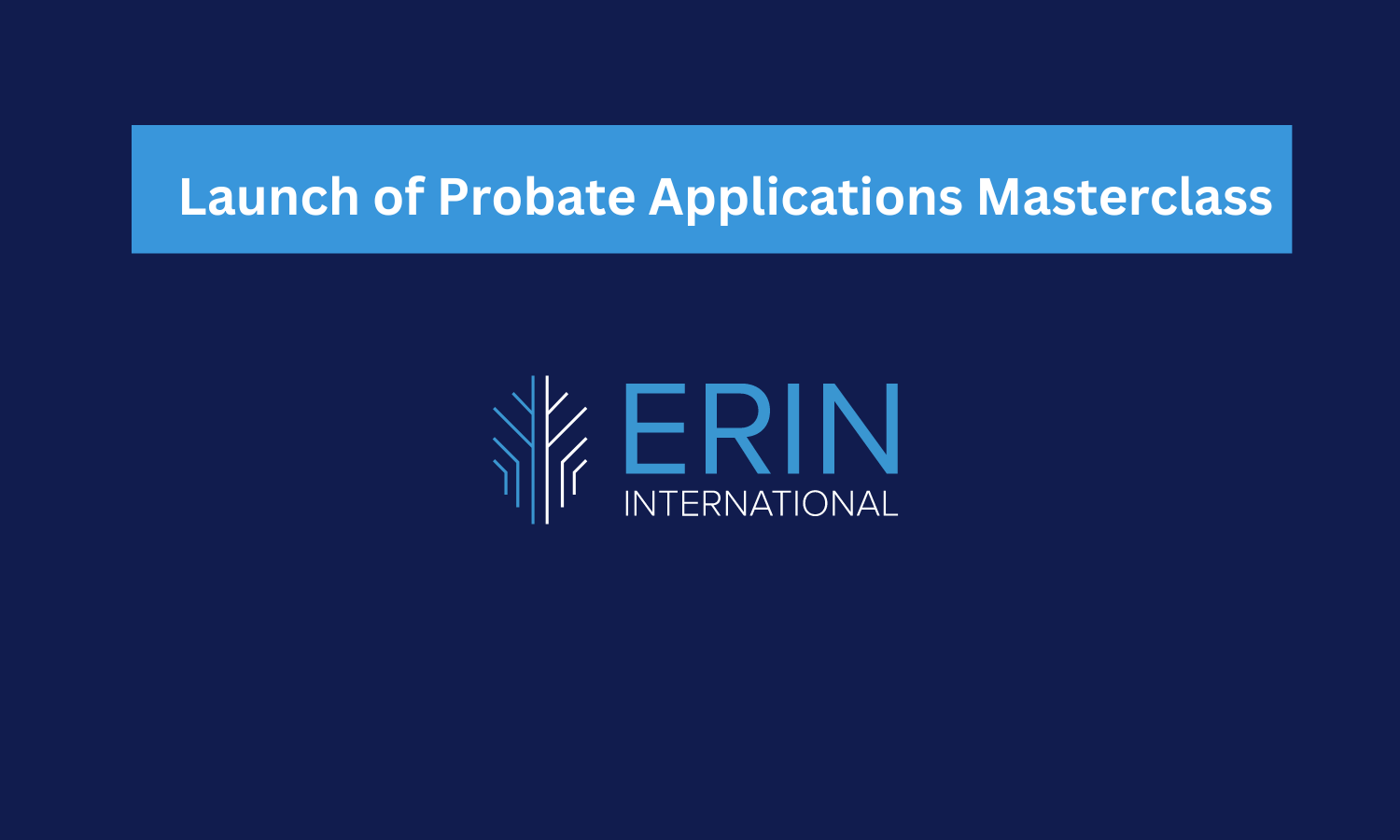 Erin International launches Probate Applications Masterclass series.
Erin International, probate genealogists for the legal profession, has launched a nationwide series of in-person CPD events for Irish solicitors.
In partnership with Currencies Direct, these CPD events are in the form of a 3 hour Probate Applications Masterclass, tailored specifically for Irish probate practitioners.
Hosted by Padraic Grennan MBA TEP, CEO at Erin International, and presented by Caroline McCall TEP, Probate Consultant at Erin International, these tutorials will provide attendees with a practical and thorough understanding of what is required for a successful probate application.
With over 20 years' experience in the Probate Seat and Hight Court Office, Caroline will be sharing her experience and knowledge with attendees in an effort to help reduce the rejection rate of probate applications.
An interactive Q & A session will follow Caroline's presentation, which will allow practitioners to put queries to Caroline regarding any specific cases that they may need guidance on.
Capacity at each event is limited to 50 person so as to ensure that attendees gain maximum value for the interactive Q & A session. Early booking is advised.
Each event qualifies for 3 in-person General CPD points by group learning.
For further details on dates and venues, or to secure your place, please click HERE.